MDG is certified to support organizations that are committed to 3rd party verification of building and occupant health standards.
Trish Matthews, CEO, MBA-HR, Well AP. Learn more about Trish here.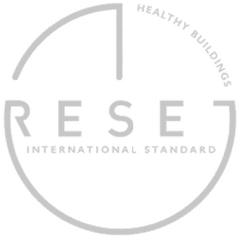 RESET™ Certification
RESET™ provides Data Standards and Tools for healthy and sustainably built environments
RESET™ targets the environmental health of occupants, starting with people and indoor air quality.
⁠
RESET™ Air is the world's first sensor-based and performance-driven, indoor air quality building standard and certification program. It requires continuous monitoring so that data can be communicated to project occupants through mobile devices, or other visual displays.⁠
⁠
RESET™ Air rethinks and simplifies IAQ project certification by ⁠setting standards for documenting, communicating and certifying ⁠indoor air quality using continuous monitoring.⁠
⁠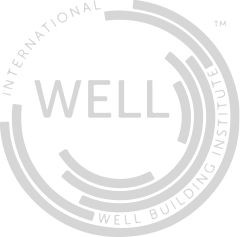 Well Certification
The WELL Building Standard revolutionizes the way people think about buildings.
It explores how design, operations and behaviors within the places where we live, work, learn and play can be optimized to advance human health and well-being. Covering ten core concepts of health and hundreds of features, WELL is a flexible building standard and represents the future of design.
The WELL Building Standard is the newest performance-based building certification available for new construction and existing operations around the world. The International WELL Building Institute (IWBI) gathered a team of doctors, scientists, and practitioners to develop and peer review the standard's performance benchmarks. The WELL Building Standard v1.0 was made public in Fall 2014 and the first building was certified in Spring 2016.


FitWel Certification
Health and wellness is becoming increasingly more important to people and is one of the next major trends in green building.
Fitwel is a building rating system for commercial interiors and both multi-tenant and single-tenant existing buildings that provides guidelines on how to design and operate healthier buildings.
McKinsey & Company has even predicted that "wellness" is the next trillion-dollar industry.
Created as a joint initiative led by the U.S. Centers for Disease Control and Prevention (CDC) together with the General Services Administration (GSA), Fitwel provides guidelines for designing, constructing, and operating healthier buildings.  The Center for Active Design (CfAD) is the operator of Fitwel and responsible for the third-party certification.
Fitwel Champions are companies that have committed to using Fitwel at a portfolio scale. Fitwel streamlines the process for efficient application throughout a portfolio, in order to integrate health-promoting design and operations strategies across multiple projects and a range of typologies.

At the heart of everything in this world are people. Nothing matters more than our health and well-being. It doesn't have to be hard, action just has to be taken and that's why this program exists.
Trish Matthews, CEO, MBA-HR, Well AP.