Focused on creating spaces dedicated to optimizing human health and performance.
Learn more about our team here.
We promote healthy behavior so that clients can attract and retain positive, long term, healthy employees, tenants and investors well into the future.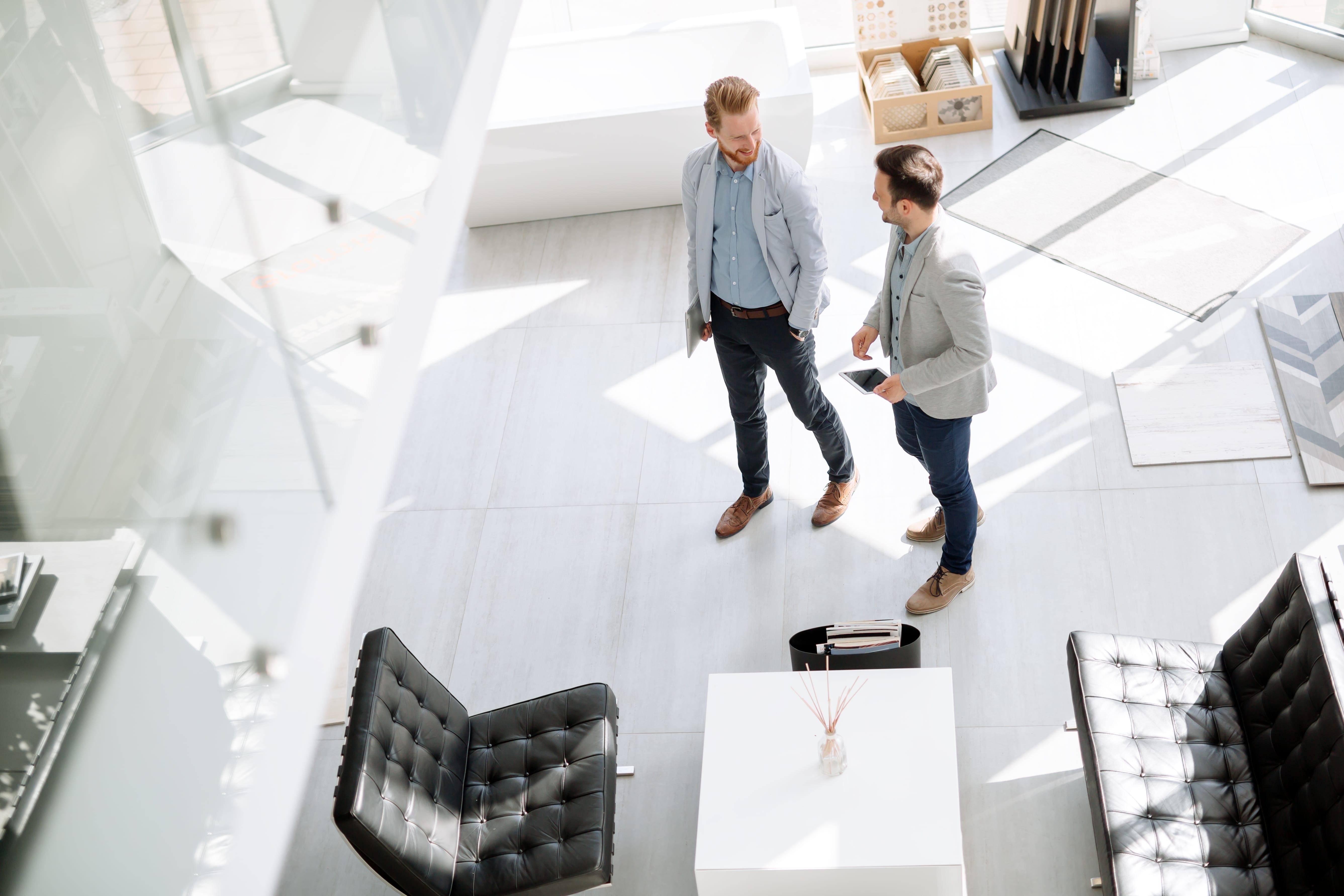 Workplace Recovery Program
Back to work after
Covid-19
Trish Matthews served as a member of the International Well Building Institute's Task Force on COVID-19 and Other Respiratory Infections: Prevention and Preparedness, Resilience and Recovery.
We offer specialized consulting and advice in preparing your workplace for a safe return to work. We address both Physical and Psychological safety concerns that may impact workplace recovery success.
What is your company's new normal? We add a layer of comfort to your re-entry experience when we re-occupy our workplaces and we are presented with new worker policy and space health challenges.
We can support you with up to date research and recommendations on pre-entry space preparation, training and educating your workforce, addressing individual concerns and policy development. Let us help you enhance and protect your company's reputation by helping your firm meet or exceed global standards.

Reopen with
Confidence
Prioritize health and safety in a post-COVID-19 world and beyond with the third-party verified WELL Health-Safety Rating. Ask us how.
Well + Fitwel Certification
Wellness and sustainability
in the workplace
Matthews Design Group is certified to support organizations that are committed to third party verification of building and occupant health standards. We certify space under several different green building certification and  rating systems including the Well Building Standard and Fitwel Certification .

The care and concern shown through well-being practices deeply impacts people on more than just a level of physical health. It might just be for an hour, a day, a week, month or for years to come, an integral agenda with people at its heart will never return void. We are greatly impacting lives and changing the way we do life in the workplace. You just can't put a price on that.
Trish Matthews, CEO, MBA-HR, Well AP.