The Objective of Wellbeing Design is to Remove Harmful Chemicals from the Built Environment
In the previous blogs (Part 1 and Part 2), we discussed four hazardous materials that the International Living Future Institute recommends should be avoided when creating new spaces, as well as why these materials are considered harmful. In Part 2 we offered some alternative flooring choices that are better for people and the environment.
So now that you have selected flooring that meets green building standards – what about adhesives? What is in Flooring Adhesives? Is your flooring still "green" if you install it with a less-than-green adhesive? Many flooring products, from linoleum to cork to bamboo to carpet tile, have proudly promoted their green credentials, while flooring adhesives have typically remained an afterthought left to the contractor.
According to Jim Vallette, a senior researcher with the Healthy Building Network, epoxies used for resilient flooring commonly contain bisphenol-A (BPA) compounds, and many polyurethane adhesives used for wood and resilient flooring contain polyisocyanate compounds. Acrylic or latex adhesives used with carpets may also contain other chemicals of concern.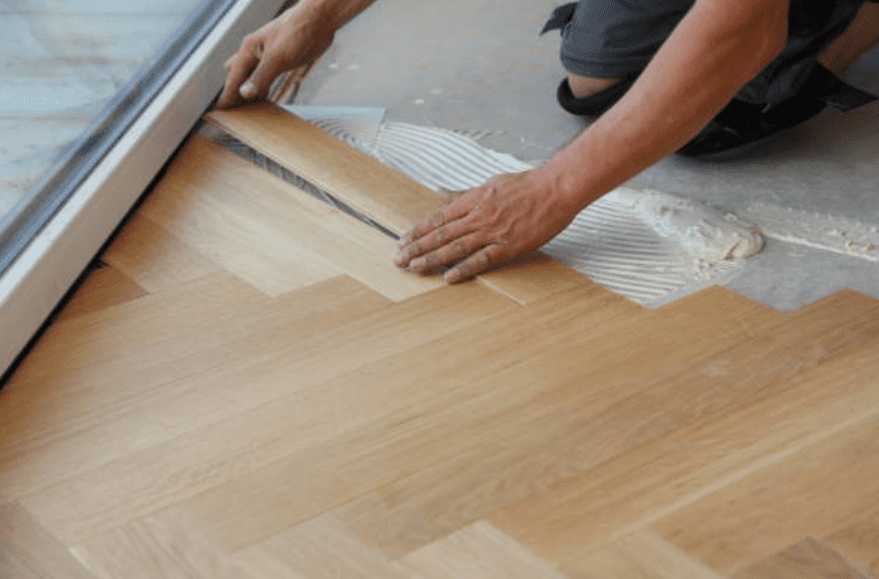 Unfortunately, there are very few 'green' adhesives on the market. An ideal product would have no emissions of concern and no hazardous constituents. Ingredients would be fully listed, and the chemistry would be designed to avoid hazards due to interactive effects between adhesive components and bonding surfaces during curing. Also, as a building material, the product would also have to bond well in varied conditions and substrates.
If possible use products that are GREENGUARD GOLD Certified. These are products that are screened for over 10,000 chemicals and VOCs known to pollute indoor air and are scientifically proven to meet many of the world's most rigorous third-party chemical emissions standards, helping to reduce indoor air pollution and the risk of chemical exposure.
Building Green's, Jennifer Atlee has provided the following recommendations:
1. Consider the total flooring assembly in evaluating greener options, including whether alternative fasteners or releasable adhesives may be appropriate.
2. Use the right adhesive for the job while seeking out greener adhesives. Ask the flooring manufacturer for compatible adhesives that are Green Label Plus or Floorscore certified.
3. Ask for adhesives that do not contain hazards of high concern. Review the MSDS, but ask for assurance beyond the material safety data sheet (MSDS) or third-party verification.
Understandably, this can be a bit overwhelming to research. There are several reputable green building material sites that offer products and materials that have already been vetted by regulatory agencies and are regularly updated. Give us a call and we can point you in the right direction.

Article Written By: Trish Matthews