Learn Key Elements to Improve Your Space
Good design supports the health and well-being of all people. When designing for well-being, the space is created while considering the physical, mental, and emotional effects on building occupants and the surrounding community.⁠
Wellness focussed designers ask questions such as:⁠
How can the design encourage a healthy lifestyle?⁠
How can the project provide for greater occupant comfort?⁠
How can the project be welcoming and inclusive for all?⁠
How can the project connect people with place and nature?⁠
How can material selection reduce hazards to occupants?⁠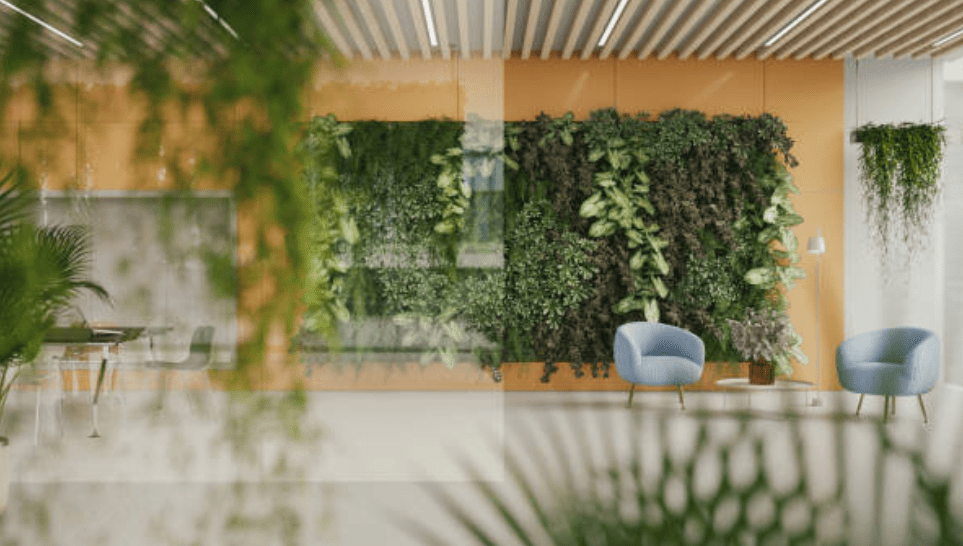 ⁠Wellness focussed designers strive toward creating interiors that offer a combination of mental and physical comfort. Designs and materials that help calm the mind, spaces that allow for focus and concentration, and places that embrace the occupant with the positivity of nature.

Some elements of a healthy indoor environment are enhanced indoor air quality, access to nature, adequate light exposure, ideal acoustic performance, energy conservation and sustainability.

With all of this combined, you will be setting the occupants of the space up with enhancements in their well-being, concentration, productivity, and creativity. You may even notice an improvement in mood and a reduction in low-level anxiety.

Here are some ways you can create a wellness-focused design:
Provide operable windows in regularly occupied spaces.
Give occupants individual control over their immediate thermal and lighting systems.
Maximize indoor air quality through increased outside air and pollutant mitigation.
Include biophilic elements that engage a variety of senses.
Vary environments to promote physical activity.
As a Wellbeing Design Consultancy, we leverage evidence-based wellness design and healthy building principles to integrate wellbeing into the built environment. We work with Builders, Developers, and Homeowners to create healthy spaces. Follow us for specific answers to the above questions, product recommendations, and links to content that supports design for wellbeing.
Article Sources:
Wellbeing Interior Design Consultants, Biofilico
Article Written By: Trish Matthews& Jotveer Pakkar