The Objective of Wellbeing Design is to Remove Harmful Chemicals from the Built Environment
If you are here you must have read Parts 1, 2 & 3 of the Materials Blog, and you want to know how material selection can reduce hazards to occupants in the space. In the previous blogs, we discussed four hazardous materials that the International Living Future Institute recommends should be avoided when creating new spaces and why these materials are considered harmful. In Part 2 we offered some alternative flooring choices that are better for people and the environment. In Part 3 we provided some alternative adhesive materials. In today's blog, we will be discussing wood products.
While we know that wood is a sustainable material, it is important to understand where our wood comes from to help us reduce the number of trees cut down. The first rule according to an article by EcoHome is choosing "local" wood. Not sure where to find local wood? Here are some options:
Reclaimed Wood:
Demolitions are a great opportunity to salvage wood. You can even find businesses that specialize in salvaging building materials. Barns that may be taken down for any number of reasons, also serve as a great place to find wood in exceptional condition. This wood is usually sold at a great price and you may find a variety of beams as well as boards.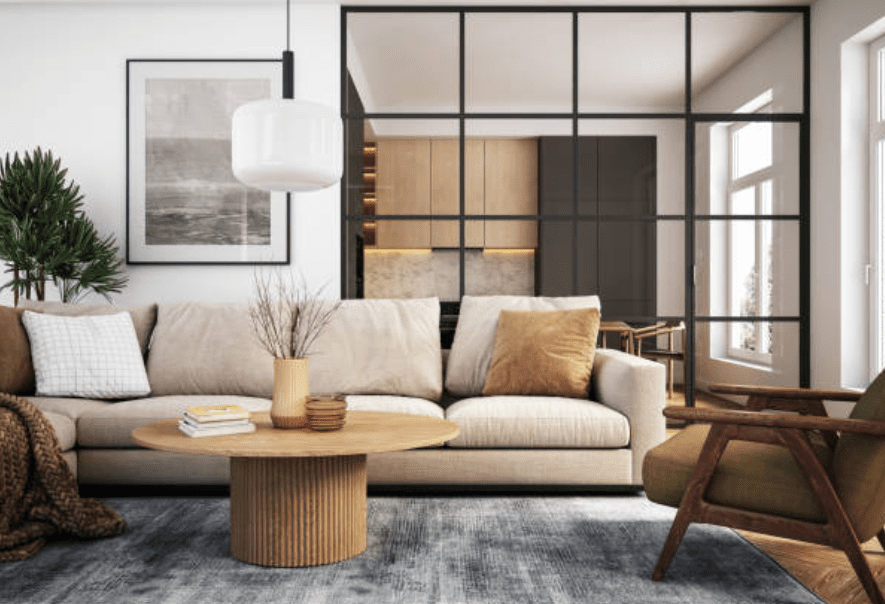 Shipping Pallets:
We've all seen wood pallets at grocery stores or commercial buildings, well luckily most retailers are happy to get rid of them. Pallets can be used in numerous ways, they can be taken apart or used in their existing form. Check out this article on how to check that pallets are safe for reuse for beds or furniture.
Online:
Did you know that many builders will post used materials on websites such as Kijiji? They will often try to avoid that dumping fee and unload the materials to you for free.
Urban Logging:
Many trees removed by city workers have been able to avoid the landfill and are turning into usable products.
Sunken Timbers:
You wouldn't believe how much wood may be sitting at the bottom of rivers, perfectly preserved, ready to be found. There are many salvage companies out there that send divers down to find and retrieve logs to turn them into high-quality wood products.
Local Shops:
Last but not least, be sure to check out your local wood shops for high-quality, eco-friendly wood. We recommend Woody's Hardwood Flooring local to us in Kelowna, BC. Woody's Hardwood Flooring truly is a leader in the "real wood" flooring business.
Reclaimed, repurposed wood adds instant authenticity and personality to a space. Sometimes the wood's prior history is visually evident meaning the wood is character-rich but even when it has a clean aesthetic, reclaimed wood brings powerful stories of repurposing wood and utilizing what would have otherwise been discarded and wasted. These stories enrich and enhance the wood's natural beauty and create a deeper experience.
Article Reference: All About Wood, EcoHome
Article Written By: Jotveer Pakkar