Recent Studies Are Showing that Green Homes Will Increase Home Value
With increasing attention on the effects of climate change, there is a growing interest in focusing on innovative and green home improvements which can not only improve health but also increase the value of your home.⁠ You will find several energy-efficient options in today's blog post to make your home "greener" and more energy efficient.
Although you may be eager to increase the value of your home, it is crucial to consult with an expert such as a designer or certification consultant to guide you and to ensure that you are getting the most out of your money.
⁠
Some areas of your home that you could improve are:⁠
⁠
DOORS & WINDOWS
Switching to energy-efficient doors and windows: decreases energy costs by keeping your home well insulated. Typically, these energy-efficient window and door options are built with triple-glazed insulation, which also increases home security and blocks external noise.⁠
⁠
WATER HEATER
Switching to a tankless water heater: this will allow water to be heated only when necessary, limiting energy use, whereas traditional water heaters need to be constantly heated. Additionally, these types of heaters have a longer lifespan than traditional water heaters.⁠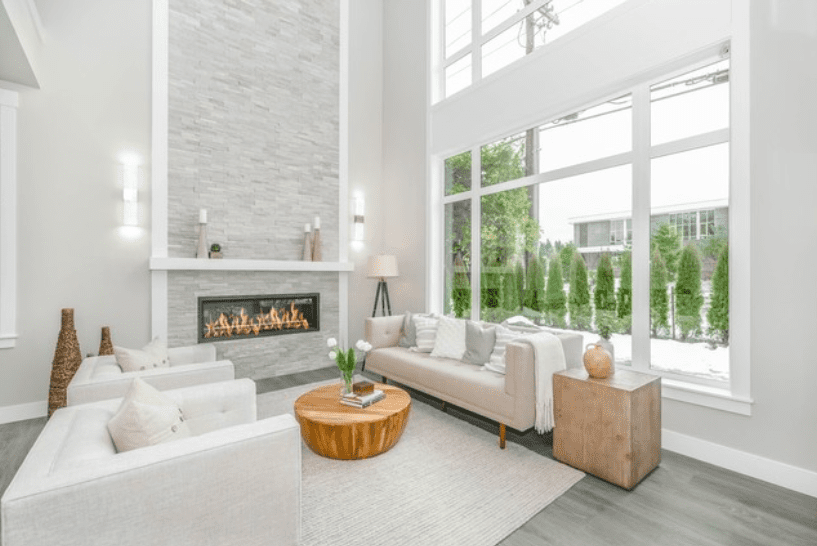 FLOORS
Installing heated floors: increases energy savings while keeping your feet warm and thermostats lower.
ROOF
Switching your roof to a "cool roof": the heat from the sun is reflected away from the house, preventing heat absorption. This is a great energy-efficient alternative to traditional roofs as most traditional roofs are made of non-reflective dark materials which are heat-absorbing. Traditional roofs are known to increase the ambient temperature and can increase the need for air conditioning in the summer.


HVAC
Upgrading your HVAC system: this allows you to save up to 30% on your energy bill. We all know that heating and cooling systems are the most costly energy source. If your home is more than 10 years old, it may be beneficial to invest in replacing your HVAC system. Since a high SEER (Seasonal Energy Efficient Ratio) rating is equivalent to more energy savings, a good rule of thumb is to look for a SEER value of at least 15, in addition to Energy Star ratings.
INSULATION
Increasing the amount of insulation: minimizes heat transfer, increases energy efficiency, and is one of the most affordable ways to save energy. If you have a home that has an attic, it may be a good idea to install or increase insulation in this space so that less heat is transferred from the roof into your home.

While there are several home improvement options available, it is important to invest in the ones that not only increase the value of your home but also improve the health of the people that live in your home. We recommend consulting with experts in design and green building certifications to tackle a project like this. Our team at Matthews Design Group would be honoured to assist and guide you in this process. We work with builders, developers, and homeowners to create spaces dedicated to human health and performance. Contact us at [email protected] for more information.
Original Article: Green Improvements to Increase Your Home Value, Green Building Canada
Article Written By: Jotveer Pakkar