Better Your Health & Reduce Your Carbon Footprint
We all know that bike riding is a beneficial activity for our health, planet, and economies. Since it is a low-impact activity, it can be easily incorporated into your day-to-day lives as a mode of transport, casual activity, or competitive sport. To encourage biking, building owners should consider making bike-friendly buildings a standard practice – suitable for every season. Opting to bike to work rather than driving or using public transport has numerous health and environmental advantages. Here are some examples of the benefits related to bike riding:
Improves your heart health
Helps reduce blood pressure over time
Can help with weight management
Keeps the lungs healthy
Improves your mental health
People who cycle tend to be fitter
Safe choice for older adults as it is a low-impact exercise
Most sustainable mode of transportation- environmentally friendly
Helps improve motor learning and balance
Accessible and easy to pick up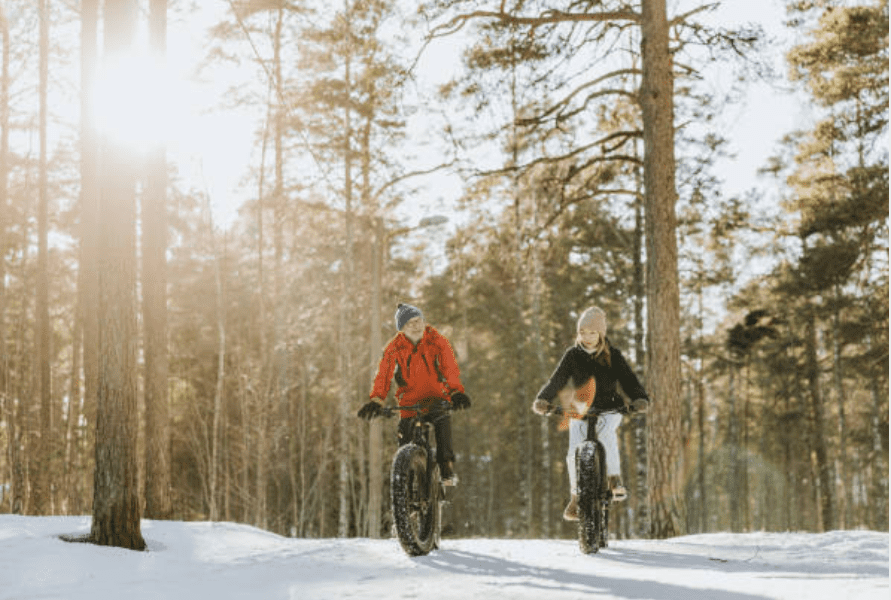 There has been a significant rise in the number of people who bike to work in the last decade. However, encouraging more people to use a bike requires certain responsibilities to be met by building owners, city administrations, as well as governments.⁠ Need guidance on creating great biking building accommodations? LEED LT Bicycle Facilities Credit category clearly lays out what building projects should do to achieve an overall "bike-friendly" building. 
Want to ride your bike in the winter? Biking in the winter may come with some challenges but we have you covered! Below are five tips for Winter Cycling according to Canadian Cycling Magazine:
Take your time
Set up your bike for winter riding
Layer properly
Use quieter streets
Clean your bike
Contact us at [email protected] for more information on community and health-related activities. 🚲️❤️
Be sure to check out the Article References below for more information!
Article Written By:
Trish Matthews & Jotveer Pakkar
Article References:
10 Benefits of Cycling | Medical News Today
5 Tips of Riding Your Bicycle During the Winter | Canadian Cycling Magazine